Buntingford lies just off the A10, which now bypasses the town, some 35 miles north of London and some 20 miles south of the university town of Cambridge.
Christ Church is in the heart of Buntingford, on Baldock Road, situated just across the road from the Post Office.
The church postcode, if needed for a satnav is SG9 9AA.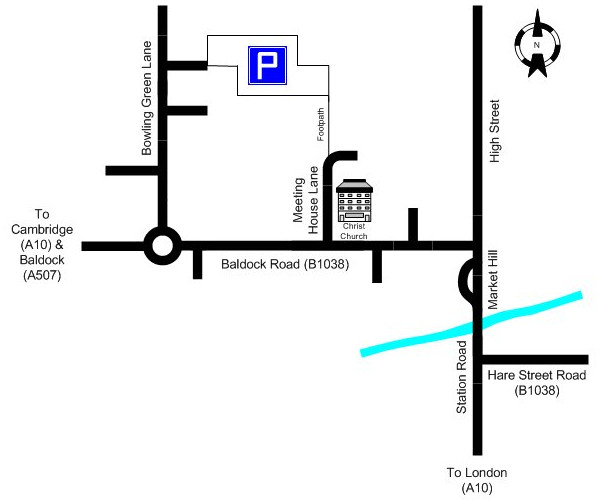 Parking is available in the town's main car park off Bowling Green Lane. A short footpath links the car park to Meeting House Lane.  Parking is currently free on Sunday, though charges do apply during the week, please check the signage in the car park for details of the charges.